Well...today mommy and daddy found out what I am! Here is the picture they got...can you tell???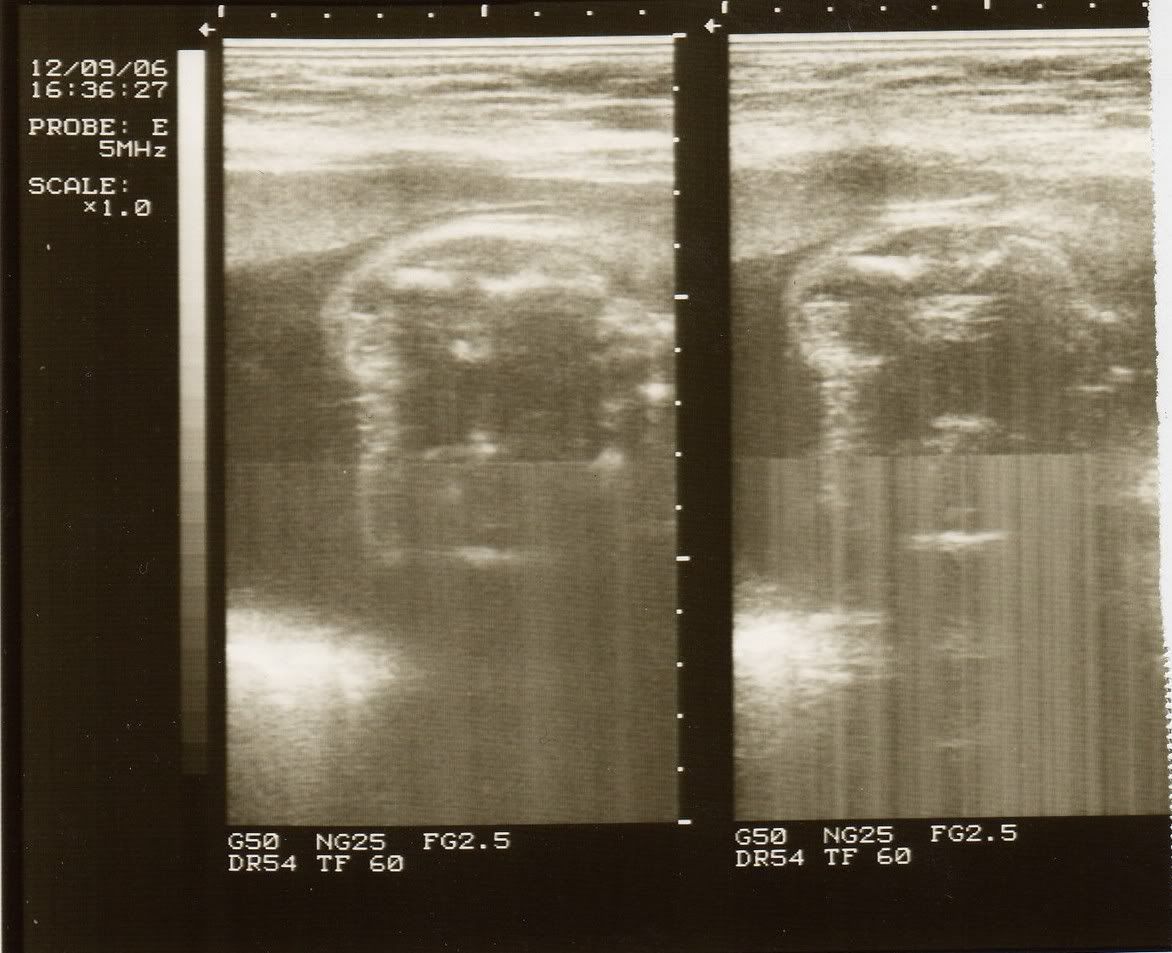 Well if you don't see anything, that is becaise there is nothing there. After six months, I can finally tell all of you as well...I am Baby Girl Baker! :-)
I don't know if dad is disappointed or not, but I just want to reassure him...I still love me some O's! Of course, I will be checking them out with mommy!!!
Well, I need a nap. Too much excitement for one day. Ole Doc Piccolo was really moving some junk on me today, so it wore me out.
Later.